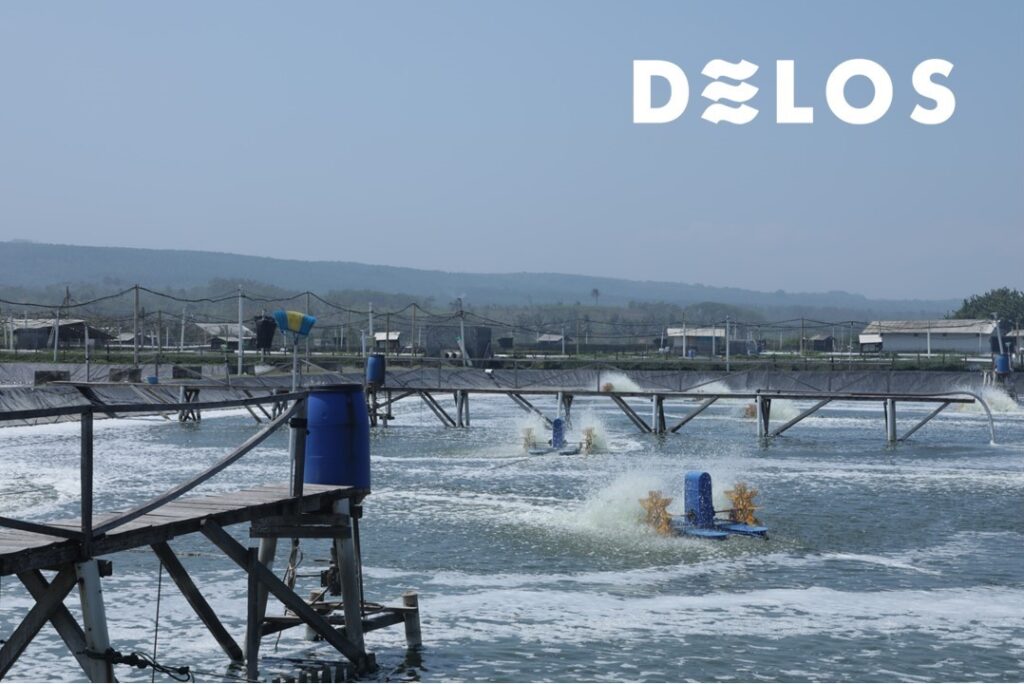 Shrimp farming has become an increasingly important industry in the aquaculture sector. In the effort to achieve optimal results, environmental factors affecting shrimp well-being must be carefully managed.
One crucial aspect of shrimp farming is maintaining proper water quality and pH. Various types of lime, including dolomite lime, play a significant role in this regard. Let's explore it!
What Is Dolomite Lime?
Dolomite is a natural material made from dolomite rock, which contains calcium and magnesium carbonate. Dolomite is formed through the deposition and transformation of limestone rocks over thousands of years. The calcium and magnesium content in dolomite lime makes it an essential additive in shrimp farming.
Also Read: The Importance of Minerals in Vannamei Shrimp Farming
Functions of Dolomite Lime in Shrimp Farming
1. pH Stabilization of Water
A critical aspect of shrimp farming is maintaining the right water pH. Significant pH fluctuations can disrupt the biological balance in the aquatic environment and negatively impact shrimp health. Dolomite lime can be used to counteract pH fluctuations by acting as a pH buffer. It can bind the acids present in the water and prevent sharp drops in pH.
2. Providing Calcium and Magnesium
Dolomite lime provides a source of essential calcium and magnesium for shrimp growth and development. Calcium is vital for forming strong shells and exoskeletons, while magnesium is required in various biochemical processes within the shrimp's body.
3. Improving Water Quality
The addition of dolomite lime to shrimp farming ponds can help control heavy metal levels and toxins in the water. This helps maintain optimal water quality, which, in turn, supports shrimp growth and health.
4. Algae Control
Excessive algae growth can lead to a decrease in water quality and disrupt shrimp well-being. Dolomite lime can help control excessive algae growth by reducing the availability of nutrients needed by algae.
Also Read: Understanding Sampling in Shrimp Farming and Its Benefits
Implementation in Shrimp Farming
The use of dolomite lime in shrimp farming should be based on regular water quality analysis. The amount of dolomite lime needed will vary depending on water conditions, pond size, and the shrimp species being cultured. It is important to collaborate with aquaculture experts or consultants to determine the appropriate dosage.
Furthermore, the use of dolomite lime should be integrated with sustainable farming practices. Efforts such as proper feed management, regular monitoring of water parameters, and responsible waste management will support the effectiveness of dolomite lime in maintaining a healthy farming environment.
Also Read: 5 Tips to Achieve Profitable Biofloc Vannamei Shrimp Farming
Profitable Vannamei Shrimp Farming with DELOS!
Dolomite lime plays a significant role in shrimp farming by controlling water pH, providing calcium and magnesium, improving water quality, and controlling excessive algae growth.
The proper and judicious use of dolomite lime can contribute to healthy and sustainable growth in the shrimp farming industry. For those looking to start environmentally friendly and scientifically researched vannamei shrimp farming, DELOS is the right partner for you.
DELOS is a leading aquatech company based on science, technology, and operational management. We can help you enhance the productivity of your shrimp ponds while practising sustainable and environmentally friendly shrimp farming. Our farm management is also integrated with the AquaHero app, making it easy for you to monitor pond conditions daily via your mobile device.
Contact DELOS at contact@delosaqua.com or click the WhatsApp icon on this page to connect with us directly. Elevate the productivity of your shrimp ponds with DELOS!