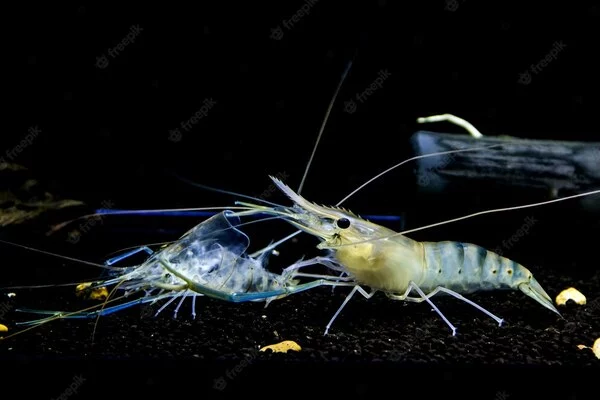 Molting in shrimp is replacing the old shell with a new one which always occurs in every shrimp life cycle. This is because shrimp are crustaceans whose body surface is covered by an exoskeleton called a cuticle.
The molting process is often the thing that most farmers worry about. Because shrimp will be more susceptible to disease in this phase, however, the molting process will always occur as the life of the shrimp develops.
Let's get to know in more detail what molting is and how it's done in this article!
Also Read: 7 Characteristics of High-Quality Vannamei Shrimp Seed
What Is Molting in Shrimp?
In simple terms, molting can be referred to as replacing the outer shell layer in shrimp. During the molting process, after the outer shell layer of the shrimp is shed, the same layer of skin will grow to replace it.
Molting Process in Shrimp
The molting process in vannamei shrimp is divided into four stages: post-molt, molting, inter-molt, and pre-molt.
1. Post Molt
Post-molt is the phase where the shrimp has just experienced the release of the exoskeleton from the previous molt process. Usually, in this phase, the shrimp will absorb a lot of water to strengthen their new cuticles.
2. Molting
Molting is the phase when the shrimp begins to shed its outer shell. For the shrimp's exoskeleton to fall off entirely, the shrimp will relax its muscles and slowly start to come out of its old body.
3. Inter-Molt
The shrimp exoskeleton will harden during the inter-molt phase because the shrimp absorbs more protein and minerals during this phase. Meanwhile, shrimp appetite is not disturbed and even tends to increase.
4. Pre-Molt
Pre-Molt is when the shrimp prepares for the following molting process. The cuticle layer will slowly grow and be visible to the naked eye. Usually, in this phase, the shrimp appetite will decrease than usual.
Also Read: 5 Types of Shrimp Pond Aerators and Their Function
How Often Does Molting Occur?
Under healthy conditions, adult shrimp molt or change their skin every 3 to 4 weeks. However, younger shrimp will change their skin more frequently, every 1 to 2 weeks, to be precise. This is because young shrimp experience a faster growth process.
Meanwhile, replacing old shells with new shells in shrimp only takes a few hours.
How to Handle Shrimp When Molting
In a way, molting is a reasonably crucial phase in shrimp farming. The reason is shrimp that fail in the molting phase will die. Therefore farmers need to ensure the molting process runs smoothly.
In this case, several technical conditions must be considered for the smooth running of the molting process, starting from the quality of pond water maintained, the level of calcium and other minerals in the water remaining stable, and so on.
In addition, remember to adjust the shrimp feed given. Remember, during the inter-molt phase, the shrimp's appetite will increase. Meanwhile, during the pre-molt phase, shrimp appetite tends to decrease.
Also Read: Get to Know Myo IMNV Disease in Vannamei Shrimp and Its Characteristics
Start Vannamei Shrimp Cultivation with DELOS!
The molting process in shrimp is a natural process that must occur in every shrimp life cycle, so this process cannot be avoided. Therefore, every farmer needs to prepare for every molting phase that will be faced.
However, no need to worry because DELOS is here for you! DELOS is the best science, technology and operational management-based aqua-tech company that can help you explore new opportunities in the field
We use a social, environmental, infrastructure and regulatory approach to addressing defined farm locations. Apart from that, our Farm Management is also integrated with the AquaHero application, making it easier for you to monitor pond conditions daily.
DELOS also has a Supply Chain Integration program called AquaLink to help our partners get the best products and prices for their shrimp farming.
So, immediately contact DELOS at contact@delosaqua.com or submit your questions via the contact column on our website www.delosaqua.com. Let's start vannamei shrimp farming with DELOS!