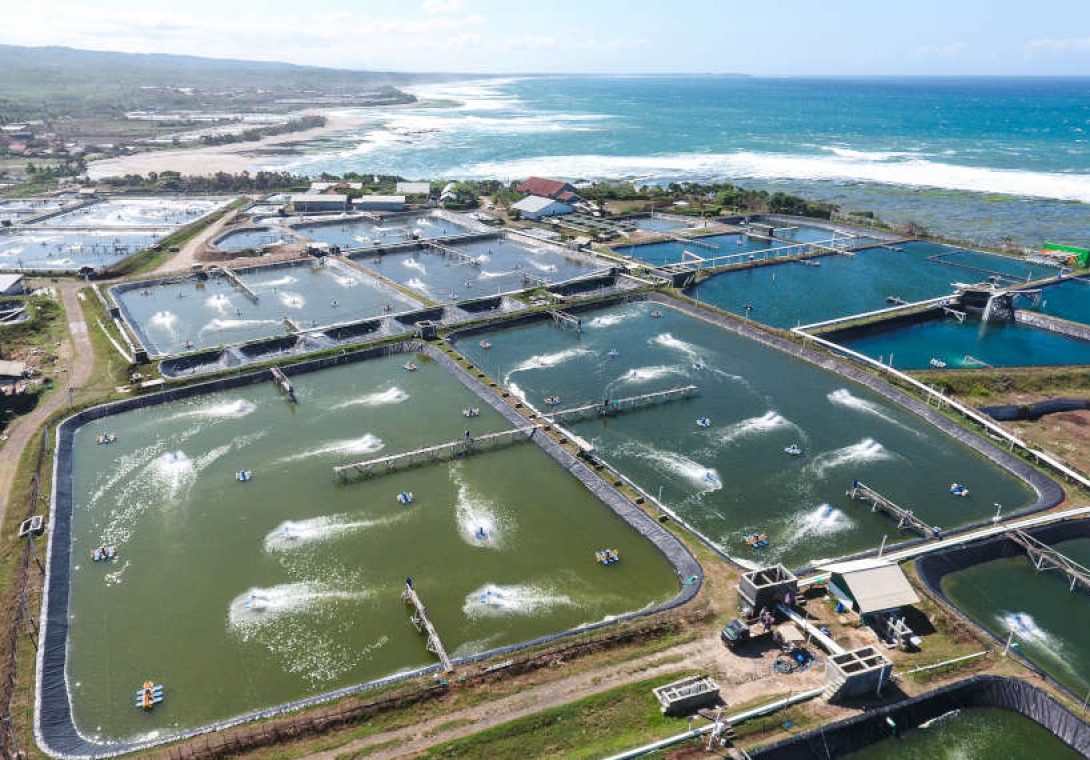 Indonesian aquatech startup Delos believes that Indonesia can become the world's largest shrimp exporter in line with the high market demand for this marine product. CEO of Delos Guntur Mallarangeng in Jakarta, Monday said, there is more than 50 percent of the archipelago's shrimp farming industry has not been taken seriously, and even more than half of the current total value of marine products. "Imagine if this potential is fully utilized, Indonesia will be number one. With a coastline of 54,000 km, abundant coastal human resources, and a supportive tropical climate, Indonesia should be able to become a global leader for sustainable aquaculture," said Guntur.
The Condition of Shrimp Market
The export market for marine products in the form of shrimp continues to skyrocket even though the global COVID-19 pandemic has not yet ended. With the geographical contours of which the majority are maritime, he continued, Indonesia certainly has great potential to contribute as a large-scale shrimp producer. Especially now, shrimp exports in the United States market no longer impose import duties for all exporting countries. With this positive trend, it is Indonesia's opportunity to boost this value. Guntur stated that he was very enthusiastic about this opportunity and believed that Indonesia would be able to surpass the largest shrimp exporting country so far, which was occupied by India, Ecuador, and Vietnam. Data from the National Oceanic and Atmospheric Administration (NOAA) Fisheries recorded the value of shrimp imports from Indonesia to America in the January-April 2021 period of 503.8 million US dollars (24.1 percent) with a volume of 58.0 thousand tons (23.5 percent). According to them, the Blue Revolution launched by Delos leads to production innovation from upstream to downstream distribution, so that the shrimp products produced have a high competitive value.
"That way, the percentage of Indonesian shrimp market share in the world market will be much higher," he said. With a significant increase in production, Guntur continued, Indonesian shrimp will automatically be able to meet the demand for the export market. He hopes that the Blue Revolution will be able to bring Indonesia to the top of the largest shrimp-producing country with a production value that far exceeds 2 billion US dollars per year. Delos, which departed from the conventional shrimp ponds of Dewi Laut Aquaculture (DLA) and at the same time the embodiment of the digitalization of Alune Aqua, hopes to help Indonesian shrimp farmers evolve blue towards the modernization of ponds. Where the industry, which is dominated by traditional and fragmented methods, can be transformed into a modern and scientifically based systematic pond. Delos combines science, technology, and good management practices to increase shrimp farm productivity and increase yields above average, approaching 40 tonnes per ha. Guntur said that with the latest technology and a multi-disciplinary team, covering aquaculture, marine biology, technology, and business, this could be a solution. With this complete combination, he believes he will be able to support the Indonesian government's national agenda to encourage this growth while maintaining Social, Economic and Environmental (SEE) stability. "This is the Blue Revolution that we want to echo for shrimp ponds in the archipelago to move forward together. We are trying to improve the experience, network and IP, a complete pond management system that is researched and developed internally to increase the productive capacity and yield of existing Indonesian shrimp ponds by 50-150 percent," said Guntur. By creating more value for farmers, continued Guntur, it will also increase the volume of national exports, and strengthen Indonesia's reputation as the world's leading aquaculture country.