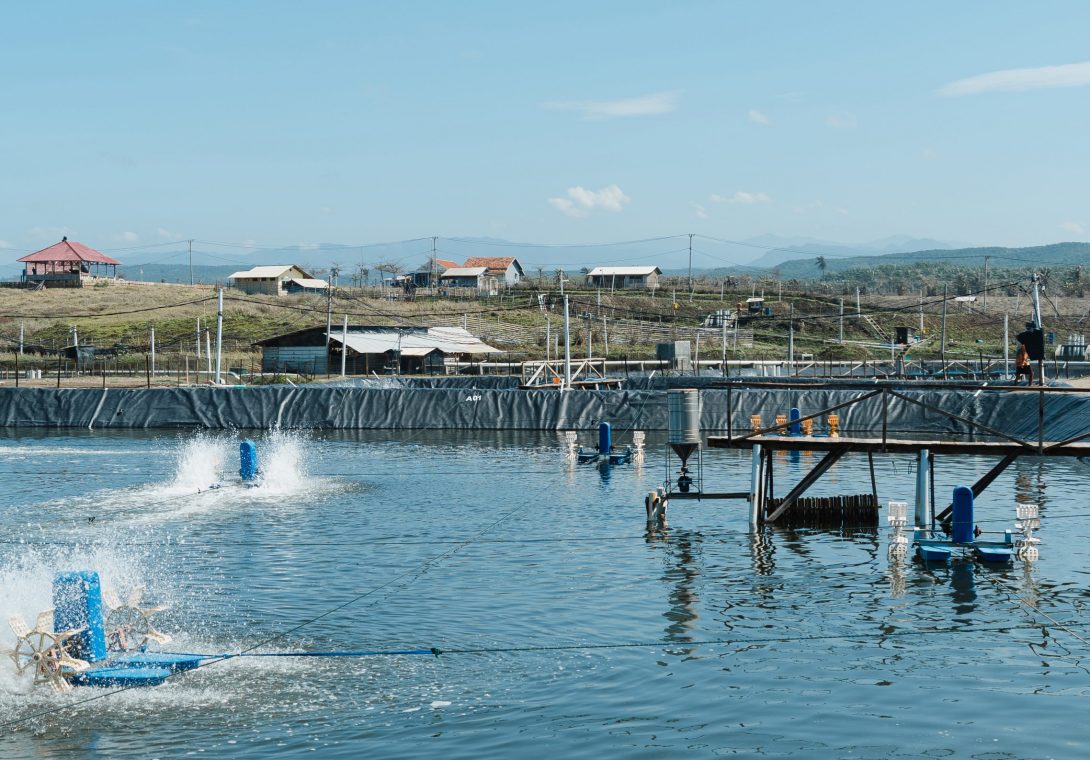 Shrimp is still one of the prima donna of Indonesian marine commodity exports. Although the export value reached almost USD 2 billion or around Rp. 28.5 trillion, this figure is apparently still lagging behind neighboring countries, one of which is Thailand. In fact, from all the sea area, Thailand still loses to Indonesia. It's sad that our country still doesn't have a large global maritime company. "Indonesia is the largest maritime country. But not having a global maritime-based company doesn't make sense. So far, the big companies get it from land, it can come from palm oil, mining, cigarettes and others," said Guntur Mallarangeng, CEO of Delos when talking with detikINET.
After studying, Guntur found that the problem stems from productivity. According to him, the number of ponds in the country is not small, unfortunately technology adoption is still low, scientific knowledge about shrimp and water quality is minimal. "As a result, Indonesia's export volume is very small, and downstream companies also lack raw shrimp supplies," said Guntur. This condition moved Guntur to try to overcome the problem of the low productivity of shrimp ponds in Indonesia. In collaboration with his colleagues Bobby Indra Gunawan and Alexander Farthing, they founded Delos. Delos is a cultivation startup or aquatech. His presence is to develop a pond management system so that it can help farmers increase the profitability and productivity of their shrimp ponds. "Delos will build a construction which we call the blue revolution so that the productivity of marine aquaculture in Indonesia can increase quickly. This is in line with the government's program to increase the productivity of marine products by 250% in four years," said Guntur. 
Use Apps and AI
Currently, shrimp ponds in Indonesia can only achieve an average productivity of 5 – 10 tons per hectare or 15 – 20 tons per hectare. Delos has a target to be able to increase it to 35-40 tons per hectare. To achieve this, Delos created an application called Aquahero. This application is built from various systems to increase productivity which is then simplified so that farmers can use it easily. However, Guntur emphasized that the use of the application does not necessarily increase productivity, a companion is needed. This companion team will be trained and understand about technology, science and standard operating procedures (SOP). They will assist farmers full time in data sampling, analysis and decision-making processes. In addition, it helps farmers to practice new habits and ways of thinking that were previously spread and praying to become scientifically based. "There is still prayer, of course. But (now) prayer is accompanied by scientific and effort that is really based on the knowledge that has been learned. Of course it will have an impact," said Guntur. Delos also helps farmers find financial assistance which is currently very difficult for farmers to obtain. Both in the form of initial working capital, Capex and long-term loans. "We plan that the Aquahero application can be used to make loan applications, data analysis and even AI for daily decision making. Everything will be in the Aquahero application," explained Guntur.
'Open minded'
Currently, Delos already has members of shrimp farming farmers with a total area of 70 hectares spread across Lampung, West Java, and East Java. But they are still wide open for farmers who want to work together. Cooperation between Delos and farmers is based on a profit-sharing system. To join, Delos only requires having a pond and an open mind. "You have to have an open mind, that's important, because the decisions recommended by the team and the application can be different from how farmers used to run their shrimp farms before," said Guntur.